Spirit of the Sequence Essence Set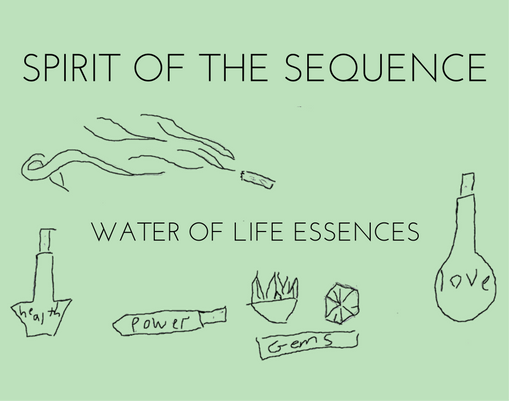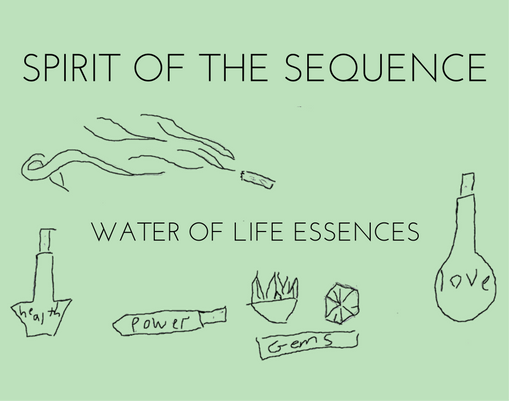 Spirit of the Sequence Essence Set
Buy the whole set for creative projects, work, school, pregnancy, travel adventures, and any event that you would like support through the process!
INTENTION
Supports forming an intention for oneself from a place of clarity, renewal, and forward motion, activating personal will in the highest form, with balanced masculine and feminine energies, connection to spirit, earth and one's inner strength and vitality.
Essence of deerbrush, forget-me-not, madonna lily, sunflower, wild oat, diamond and malachite
PREPARATION
Supports potential and the creation in physical form. Offers protection and perseverance to create and manifest according to one's passion and creative expression, true identity and purpose, with self-confidence and self-reliance. Supports stability and grace in metamorphic change, staying focused in physical grounded realms with balanced self-expression.
Essence of Indian Paintbrush, Purple Crocus, Tiger Lily, Rosemary, Walnut, Aventurine, Gold
ACTION
Supports exuberant, clear expression of one's true voice, concrete sustained decisive action in alignment with one's own creative expression and greater forces of truth, inspired artistry, connection to others, confident and centered in the face of transformation and the unknown.
Essence of Aspen, Blackberry, Cayenne, Grape Hyacinth, Iris, Mountain Pride, Jadeite Jade
FOLLOW THROUGH
Supports completion, feeling held and rested while wrapping up loose ends, continuity, repair and healing of trauma and deeply impactful experiences. Supports staying connected with oneself and others, feeling safe, and experiencing love and self-acceptance and appreciating what has been created.
Essence of Clematis, Impatiens, Shasta Daisy, Star of Bethlehem, White Crocus, Wild Pink Tulip, Moldavite
INTEGRATION
Supports slowing down to rest and relax, enjoying feeling in connection with others, time to reflect on one's actions in quiet clarity, restoring and replenishing oneself for the next cycle.
Essence of Day Lily, Lily of the Valley, Rock Rose, Violet, Water Violet, Aquamarine, Opal